Your business' brand is its identity.
It's predominantly the public-facing side of your business, but your brand also runs through the culture and philosophy within your company.
Developing a brand can be a long and difficult process when trying to do it yourself, especially for small and medium businesses, but deciding whether to work with a branding agency may also feel like a huge decision.
Do you really need one? Can you trust them with your business?
Working with a branding agency could be the answer to your woes and can make all the difference when you're looking to develop a strong and unique brand.
Branding agencies like ours don't just offer brand creation and strategy, but we can also help with rebranding and a whole host of other branding requirements.
What does a branding agency do?
To understand how a branding agency can help your business you first need to know what a branding agency does.
Branding agencies work with you on all aspects of your brand's creation, development, and management.
They can give your business and its products/ services a strong identity and personality to stand out from the crowd.
Services a branding agency may offer:
Brand strategy – develop a strategy that outlines how your brand will build its identity and reputation with your target market
Brand workshops – exploring your brand, what it aims to achieve, and asking questions in order to unlock your brand's potential
Brand creation – create a brand that works for your business and products, and appeals to your audience
Rebranding – rebranding can be a good idea after an acquisition or merger, or simply because it's time to update your business's image
Brand amplification and growth – promote and grow your brand to secure the future of your business
5 reasons you might need a brand agency
You might still be asking "why do I need a branding agency?".
Whilst some businesses are happy to manage their brand in-house, a branding agency can be particularly helpful to small and medium businesses that might not have the resources to do this.
There are a number of reasons to use a branding agency to help your organisation achieve its branding and business goals.
Here are our five top reasons why you might need a branding agency to help you develop and grow your brand:
Your brand doesn't have a clear identity
Your brand strategy has come to an end or is no longer useful
You're not seeing results from your marketing
You want to change direction or refresh your brand
Your competition is beating you and you're getting lost in the crowd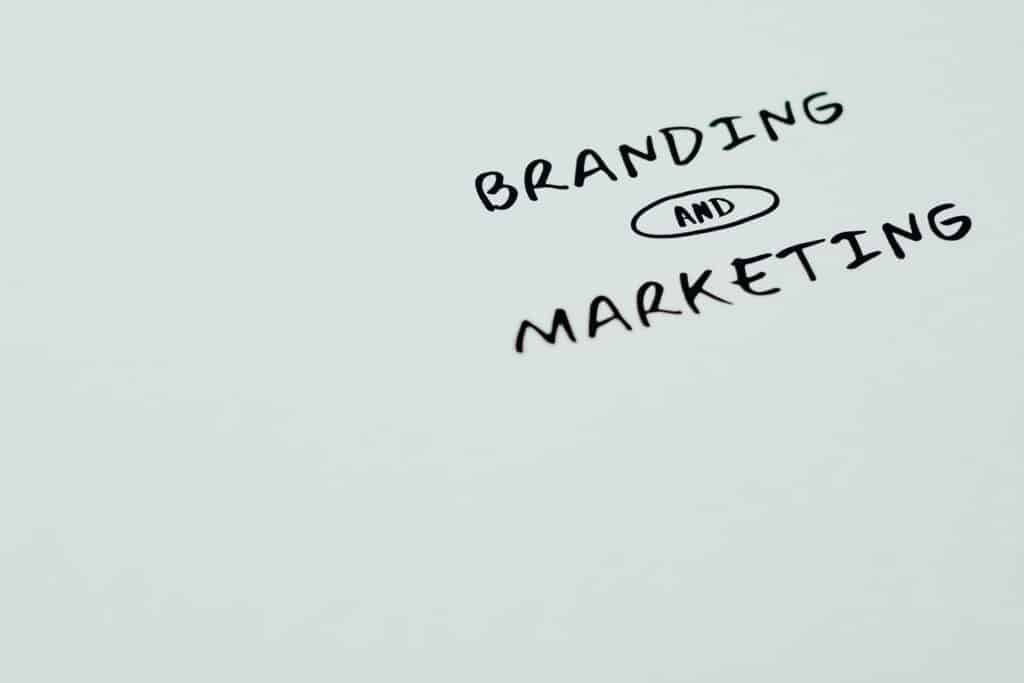 5 benefits of working with a branding agency
Get expertise from people with in-depth branding knowledge
When you work with a branding agency, you gain access to an experienced team of brand experts.
They use their skills and knowledge to unlock your brand's potential.
You may know your brand, what you want it to achieve, or have an idea of what you want your brand to look like, but our brand experts can help you to analyse this in-depth to achieve your business goals.
Expand your resources without putting stress on your team
Some business owners might be tempted to try and keep their brand development in-house, especially if they want to save money.
But this can mean extra work for your existing employees and stress on your resources.
By working with an external branding company, you can expand your team and the resources available to you without adding pressure to your in-house staff.
Understand your brand and its future better
Do you know what your goals are for your brand? A branding agency can help you to unpack and re-evaluate your business to gain a thorough understanding of your brand and what its future could look like.
Branding workshops can be particularly helpful for this as they encourage questions you may not have asked yourself before.
Give your brand a fresh new identity with the benefit of an outside perspective
Sometimes it's beneficial to take a step back from your business and consider whether it would benefit from a fresh new identity.
A branding agency can give you an outside perspective on your brand, offering expert advice on whether a whole new identity would work in your favour, or perhaps a light freshen-up may benefit you more.
Take your marketing to the next level
Working with a branding agency allows you to level up your marketing by setting clear and strong foundations.
A stand-out brand and a secure brand strategy are essential for any business that wants to grow an excellent reputation and master their marketing.
Whether you want to develop your existing brand or adopt a whole new look, a branding agency can be by your side to offer their expert knowledge.
How to choose which branding agency is right for you
Choosing the right branding agency is important, you need to make sure the agency you choose both meets your requirements and is easy for you to work with.
They may pose hard questions, so you need to feel confident and comfortable with your choice.
Finding the right branding agency for you will help you to explore your brand and realise your goals. Many people will start by asking their network for recommendations, but starting your own search is just as easy.
By reading reviews and testimonials from businesses in a similar position to yours, you can begin to build a good picture of what the branding agency can offer and whether that will suit your needs.
Use the agency's website to review their work and find out more about them by how they position their own brand to you.
Of course, you can also request a call directly with the agency.
This gives you the opportunity to discuss your needs and find out more about how the agency can help you fulfil your goals.
Branding Agency Essex
At Swan Creative, we are confident in the brands we build and the successes we have helped to achieve through our work.
With over 26 years' experience in the creative industry, we know exactly what it takes to develop strong meaningful brands that stand the test of time.
We believe in collaboration, and by incorporating your business ideas with our creative and strategic minds, together we can build a successful brand that we are collectively proud of.
To take the first step to elevate your brand, speak with our experts today on 01702 471 015 or fill out a contact form and we'll be in touch.