Search plays a crucial role in almost every client's journey; understanding how your target audience uses Google is key to making an impact within your industry.
This article explains the role of Google reviews on organic search ranking and how reputation management can boost your business' social proof.
What is organic search? 
Organic search refers to unpaid search results that display on search engines. These results are based on relevance to the user's search query and other organic ranking factors. 
What is reputation management and why is it important?
Reputation management is a series of practices used to influence what people think of a brand or person when viewed online.
Reputation Management is vital for the success of a business, no matter the size.
Most consumers decide to act, buy or use a service based on what they hear about a company.
With consumer behaviour changing and conversations in the digital space increasing, businesses that act passively and only firefight when necessary are not likely to gain consumer trust.
A proactive and transparent approach that prioritises open and honest conversations between customers and brands is necessary.
Today, customers rely on online reviews and social proof to assess the quality of service you provide more than ever.
Need help managing and maintaining your brand reputation? Speak to one of our branding experts today by calling 01702 471 015.
What is Social proof? 
The term social proof is a concept coined by psychologist Robert Cialdini, that describes how we act when we feel uncertain about a situation and how we look to others for answers on how we should behave, what we should think, and what we should do. 
What is a Google review, and why are Google reviews important?
Google reviews allow customers to leave digital feedback on a business they've interacted with or visited.
The review is collected and displayed on the company's Google Business Profile listing, shown in Google Maps, and organic search page results.
What is Google Business Profile? 
Google Business Profile is a free tool for businesses to manage their online presence across Google; including Search and Maps. 
As the most visited website year on year, it's no surprise that Google dominates the search engine market.
With integrated features such as business listings and reviews, Google paves the way for small, local businesses to stand out in search.
Google reviews play a vital role in endorsing your business as reputable and reliable in the online space.
63.6% of all consumers say that they are more likely to check reviews on Google rather than anywhere else.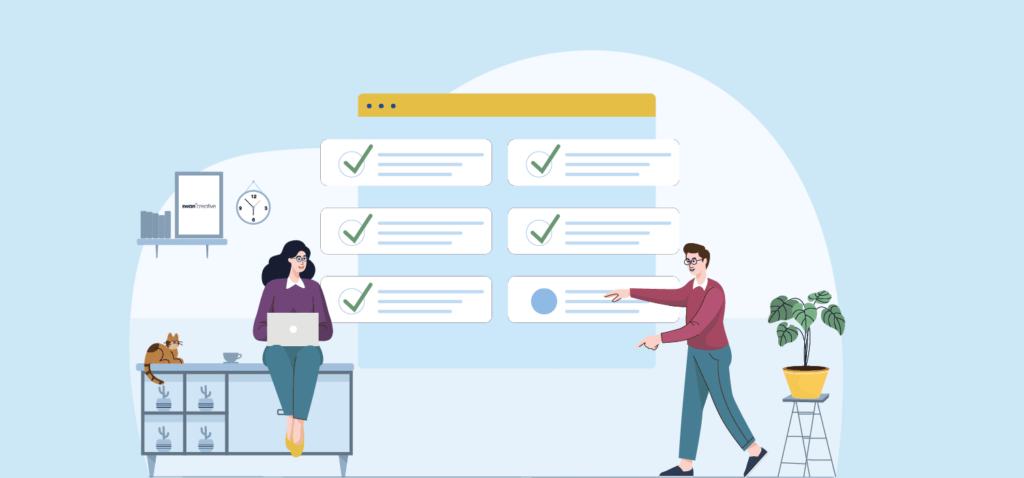 How do Google reviews affect local organic search ranking?
Google want to provide consumers with the most helpful information for any given search.
The number and quality of online reviews are strong indicators of whether consumers like a business.
When you enter a local search term into Google, it determines three main factors that affect the ranking of each business displayed.
These factors are relevance, distance, and prominence.
Whilst business relevance and distance are self-explanatory, business prominence is made up of several ranking factors.
These factors contain information such as links, articles and reviews.
In particular, Google uses the quality, quantity, and diversity of reviews left by customers as a critical determining component.
In addition, many reviews contain keywords relevant to the business, including what service the customer benefited from.
Businesses with more reviews and higher ratings are more likely to rank higher on search engine result pages (SERPs).
This is because they provide Google with more content to analyse.
Should negative Google reviews be deleted?
You cannot currently remove a bad Google review from your Google Business Profile listing.
Even if you could, we wouldn't recommend you do.
How you deal with negative reviews shows potential customers your business ethics and how much you value their opinion.
This form of proactive reputation management showcases your business's transparency and willingness to take on board feedback.
How to create social proof through Google reviews
Google reviews play a vital role in endorsing your business as reputable and reliable.
93% of all customers turn to review sites to learn more about a business before they inquire.
Gaining customer reviews on Google builds a basis of social proof for new customers, who are in the research phase of their journey.
A good review helps to create a level of trust with a prospect and can positively impact your conversion rate.
It also allows you to align your offering with the needs and desires of your audience to enhance the overall customer buying experience.
Nurturing and managing your brand reputation at this level ensures your customers feel valued and listened to.
Who are we and how can we help you?
Swan Creative is a Digital Marketing Agency based in Leigh-on-Sea, Essex that helps business owners grow and transform through tailored creative solutions.
Our team of digital marketing experts can help you increase your online visibility and improve your organic search engine rankings with high-performing SEO and local SEO strategies tailored to your business's needs.