With its growing popularity, more and more of our clients are asking us to install the WhatsApp chat feature on their websites.
This article investigates the pros and cons of using WhatsApp for business.
When Whatsapp initially launched in 2009, it was a messenger app for friends.
However, in recent years Whatsapp has established itself as a business solution providing opportunities for businesses to connect more easily with their customers.
Why is WhatsApp replacing typical chatbots on websites?
WhatsApp is a convenient alternative to phone support for those looking to engage with your business. Unlike typical chatbots, WhatsApp allows consumers to communicate and resolve problems in their own time and on a familiar channel.
There's no waiting around and no dread that you've lost the tab you had open waiting for a response.
Could WhatsApp be the new way to tackle your business customer care and inquiries?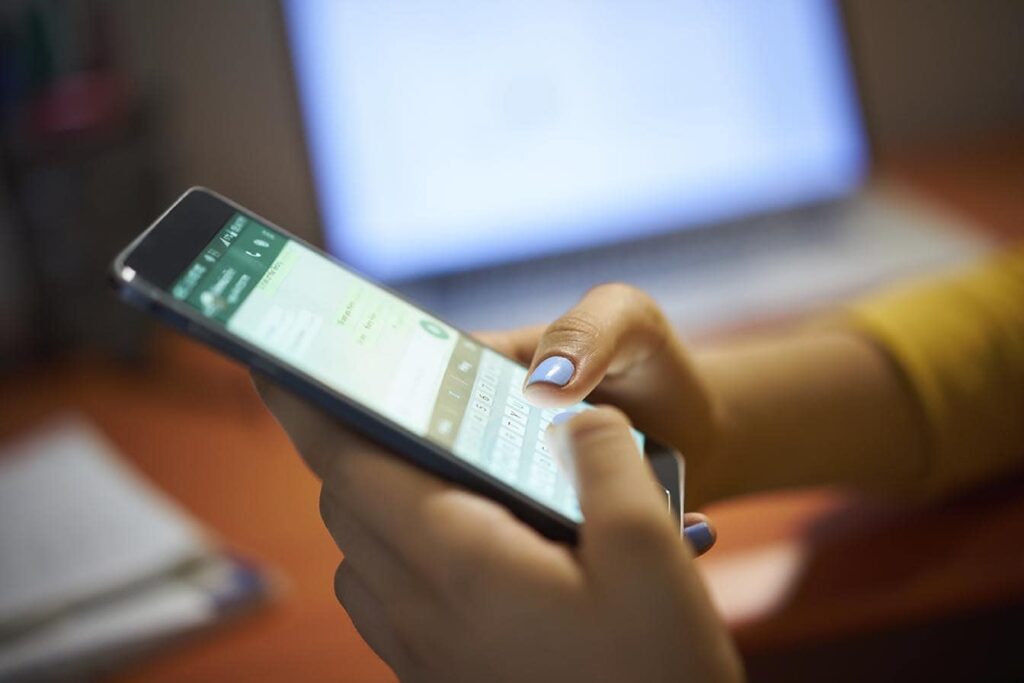 Benefits of using WhatsApp integration
End-to-end encryption
Every message sent and received through WhatsApp is encrypted and can only be accessed by end-users on either side of the interaction.
With additional verification necessary for businesses to set up a profile, WhatsApp is one of the most secure messaging platforms.
Convenient two-way communications
Most customers today are looking for convenience.
Using a WhatsApp-based integration for your website allows users to reach out to a business on channels they already use.
Global reach
WhatsApp is the most popular messaging app in more than 100 countries, with a global base of more than 2 billion users.
Whether your customers are local, national or international, you can use WhatsApp to communicate.
Send pictures, videos or voice notes
WhatsApp allows your customers to message and share videos, images, and voice notes with you.
These features could be an excellent way for customers to easily communicate their wants and needs, especially if you are a service-based business.
Automated response
Just like chatbots, WhatsApp has automated capabilities.
You can easily set greetings, away messages and even quick reply shortcuts to frequently asked questions.
Even though this is a bonus, we would still highly recommend that a member of your team is available to respond.
Negatives of using WhatsApp integration
Slows websites down
In an age where website load speed is key to keeping customers engaged, additional plugins like the WhatsApp chat feature can slow your website down.
If a website takes longer than 3 seconds to load, 53% of users will abandon the website. A slow website can also impact your organic search rankings.
Want to get above your competition in search?
Click here to speak to a member of our SEO team today. 
No API interfaces with existing CRM systems
Almost every company nowadays uses a Customer Relationship Management (CRM) tool.
However, there is currently no way to include data from WhatsApp directly into an existing CRM system.
So, all communication carried out on WhatsApp remains on the app unless manually entered, which can be time-consuming and allows for vital information to be missed.
Number of users
Usually, customer communication is not the sole responsibility of one person.
The WhatsApp for Business app only allows one person to access incoming messages on a pre-designated device.
If you're a medium to large sized company, this solution to customer care and communication is not likely to be a feasible option.
Should you install the WhatsApp integration to your website?
If you're a small business looking to connect with your target audience on their level, WhatsApp for Business may be a good option for you to consider when looking into ways to improve your customer service.
We would always recommend you monitor the speed of your website and ensure any plugins used aren't damaging the overall user experience.
How can we help you enhance your online communications with customers?
As a leading Digital Marketing Agency and Web Design Agency in Essex, we're always looking at new ways to enhance our clients' digital presence.
Get in touch with our Leigh-on-Sea team to find out how we can help you with your web and marketing needs.